Sauna lights are very important when it comes to relaxation. They are very helpful in setting the mood for stimulation. In case your sauna does not have a window, you will have to install some form of synthetic lighting. Lighting equipment is very vital for a sauna thus making choosing the right light very important.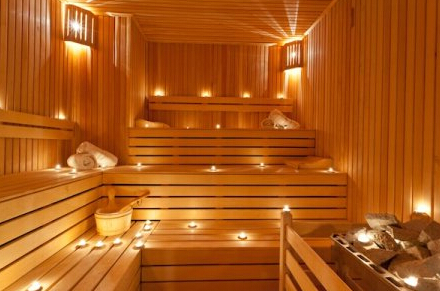 There are various types and styles of lighting that may be used when it comes to sauna lighting. Choosing the right one is vital as it will set the tone of the sauna experience. Different coloured lights will be an ideal choice as they can change the mood of the sauna experience with the change in light. For instance, in the morning you can have red and yellow lights which will invigorate the body for the day while at the end of the day you can have blue and green lights which will bring about a soothing and relaxing experience.
Fiber optic lighting is one way you can go.  It is a very safe option for sauna lighting as they can be fed through the walls or the ceiling. The main source of light is placed outside the sauna and projects its light through the fiber optics into the sauna. Fiber optics are preferable to most as they are flexible. This means that they may be changed to shift the ambience of the sauna room.
You may also choose to go for LED sauna lights. These are low cost and easy to install making them the ideal choice for most people. They may be used to shed light into the sauna room from the wall, ceiling, onto the floor and even under the bench. They may obtained from any lighting centre as sauna light kits which eases the process of installation.